"I tried it at a friends once house and now nothing else compares"

- Rachael F,. Caramelised Balsamic Customer
THE MOST POPULAR VINEGAR:
DRIZZLE CARAMELISED OVER ALMOST ANY DISH.
Made in small batches with the purest ingredients, the Caramelised Balsamic is a luxurious, slightly thicker & sweeter Balsamic Vinegar you can use over nearly any dish to add that sweet, vinegar kick.
Try the Caramelised Balsamic today in 3 convenient sizes.
One versatile vinegar to quickly add a sweet zing to your food.
"CARAMELISED BALSAMIC HAS REPLACED NEARLY EVERY BOTTLE OF SAUCE I HAD IN MY CUPBOARD"
We've all been there... buying interesting looking sauces and dressings for food that we use a couple of times and they spend forever sitting in the cupboard.
This multi-tasking Caramelised Balsamic is different - it's addictive (unanimous decision in the reviews), so it's unlikely this bottle will be joining the rest of the half used cupboard bottles!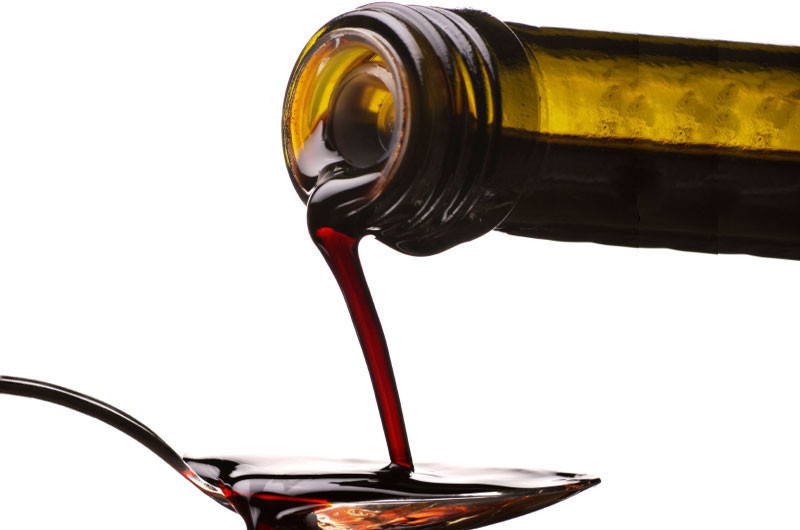 ---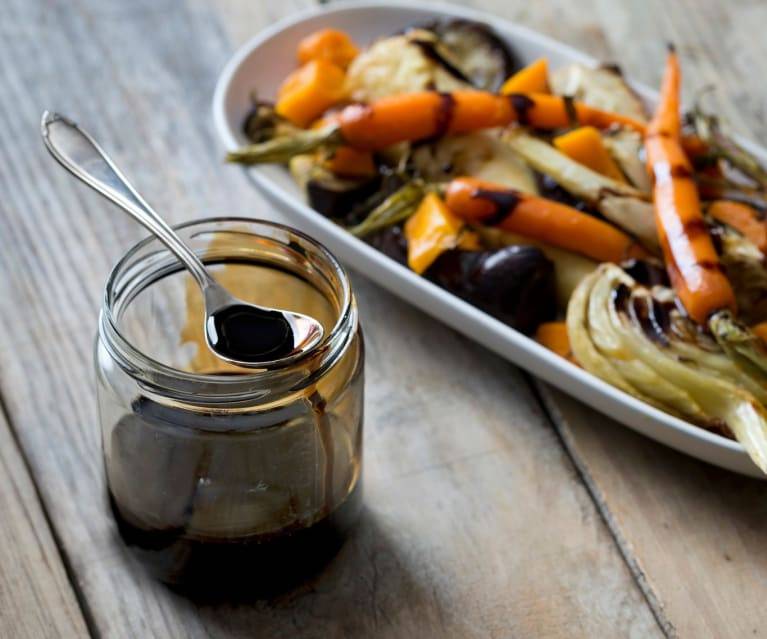 Made using a Mother Culture that has been passed down for generations.
ONLY THE PUREST, NATURAL INGREDIENTS GO INTO OUR BALSAMIC VINEGAR BASE.
Modern Balsamic Vinegar is made by combining concentrated grape must with wine vinegar and then leaving to age for several years in large oak barrels.
To make the Aged Vinegar into Caramelised, we add our signature blend of sweetness and heating very slowly for a long period of time.
Revitalise your dishes with that sweet & sour zing
WITH ONE QUICK DRIZZLE OF CARAMELISED, YOU CAN BOTH ADD FLAVOUR & STYLE TO YOUR DISH.
To enjoy the Caramelised Balsamic, use it on salads, roast vegetables, over cheese or with fresh bread and oil. But don't stop there. Get creative and use it over strawberries & ice cream, over lasagna or with toasties!
Use it with you day-to-day foods with the knowledge there's only a few ingredients in this luxuriously, smooth vinegar that's been gently caramelised over hours and hours, in our small batch made process.
With just a few drops of Caramelised Balsamic, you can add some beautiful, visual finishing touches to your dish that will make any plate look and feel restaurant worthy!
What are people saying about the Caramelised Balsamic?